hi all,
fitted my bumpsteer kit front a forum member, and though that the taper lead into the hub to far.
Indeed it did and wouldn`t allow the end to move when tightened up or allow enough movement for ful lock. Pic below: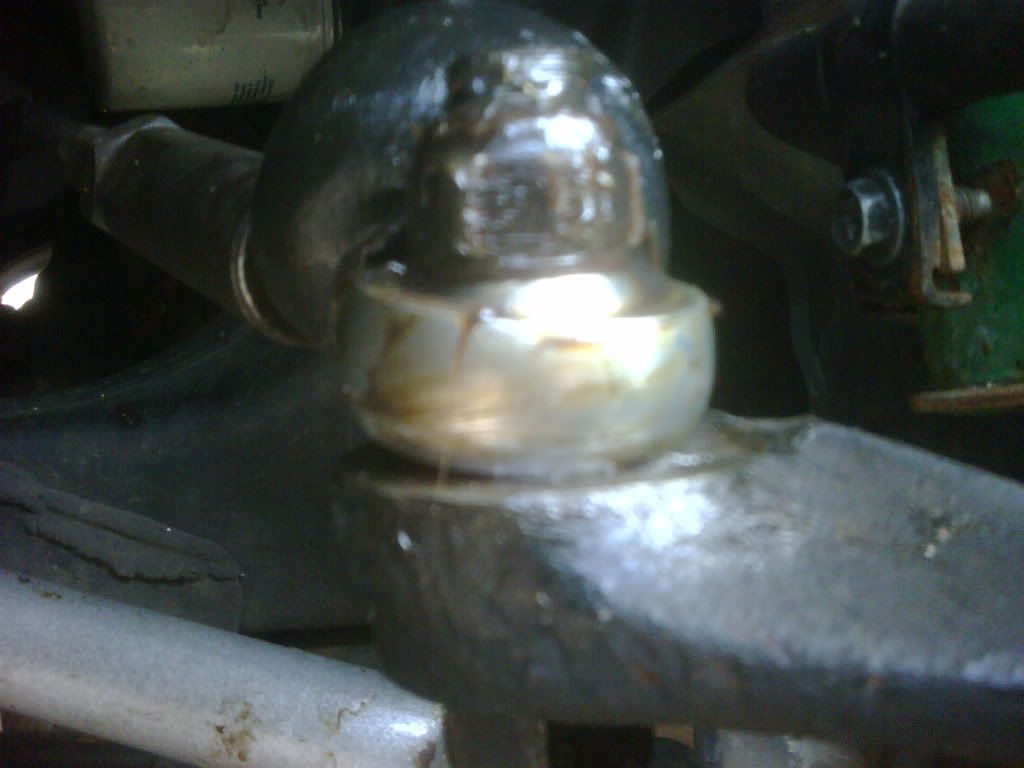 Now i got in the kit the following top hat washers (4 off) and 4 of these curved nuts. They only fit on the bottom on the bumpsteer kit shaft so didn`t know what they were for: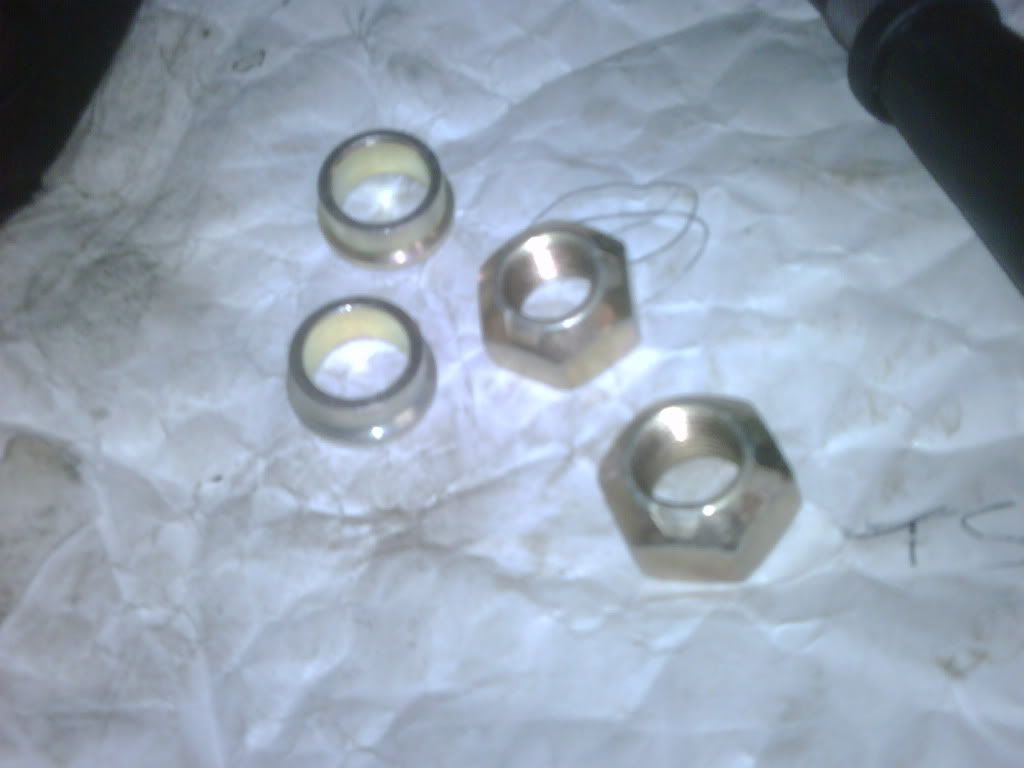 I took off the arm end and found that if i put the top hat washer on, it gave the tie rod end further adjustment, much like the picture of fast guys on this forum. The thing that concerns me here is the amount of location the tie rod end has left to locate on.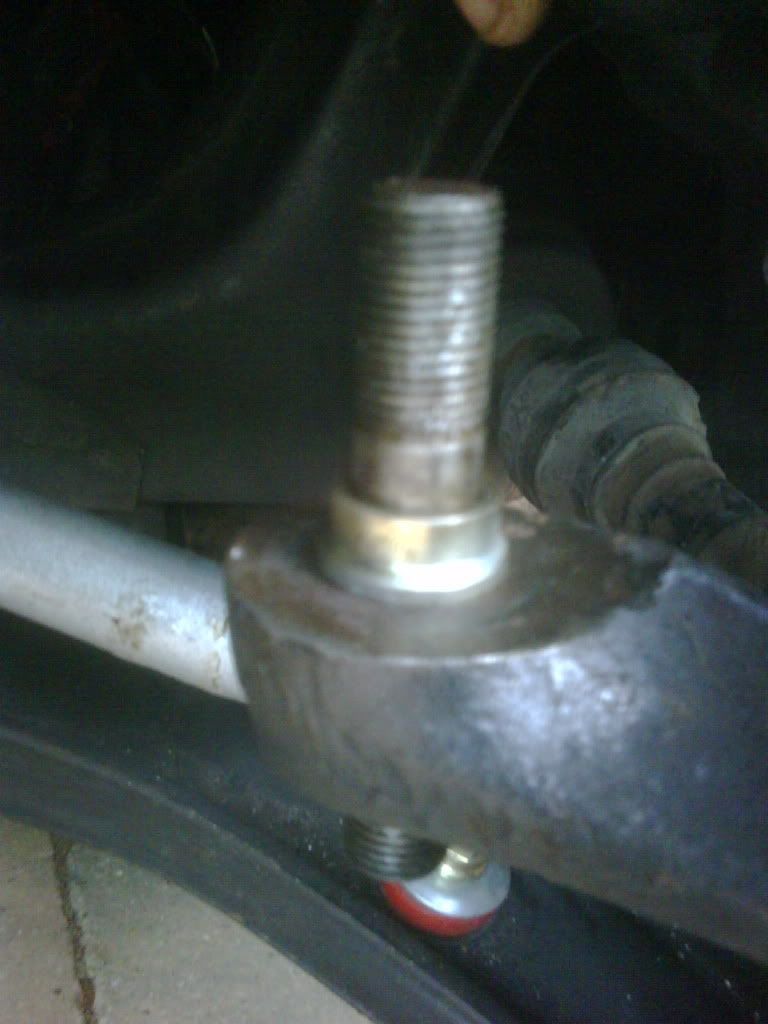 then with tie rod fitted: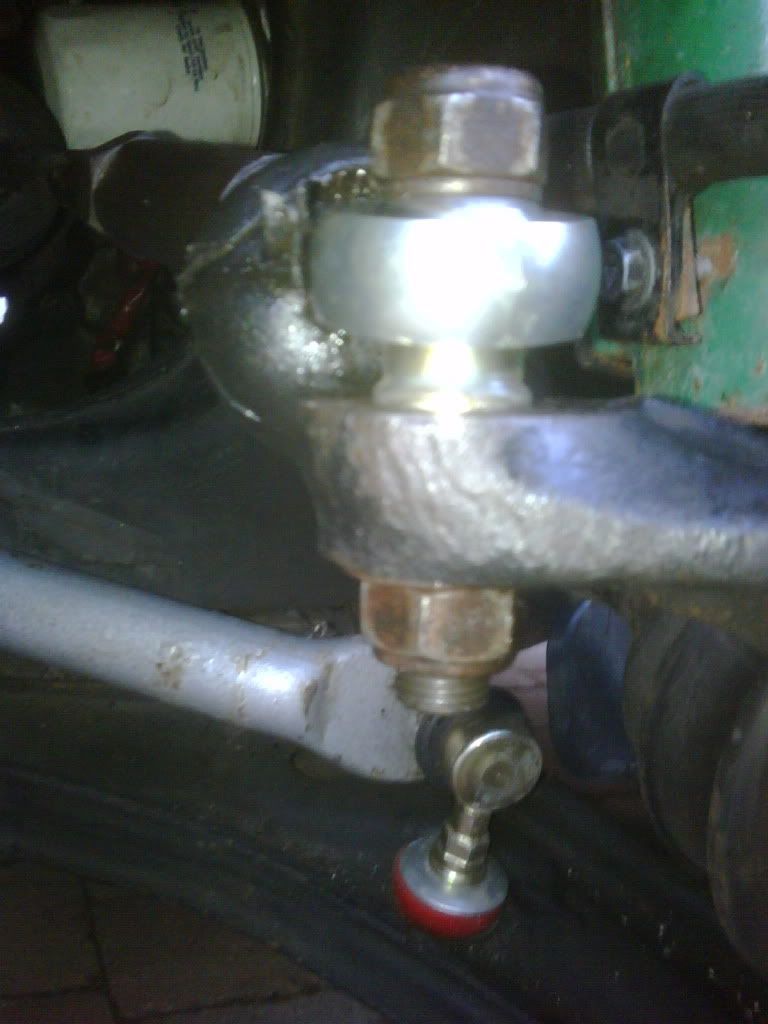 Should i have a lock nut to secure the tie rod end into the sleeve here too?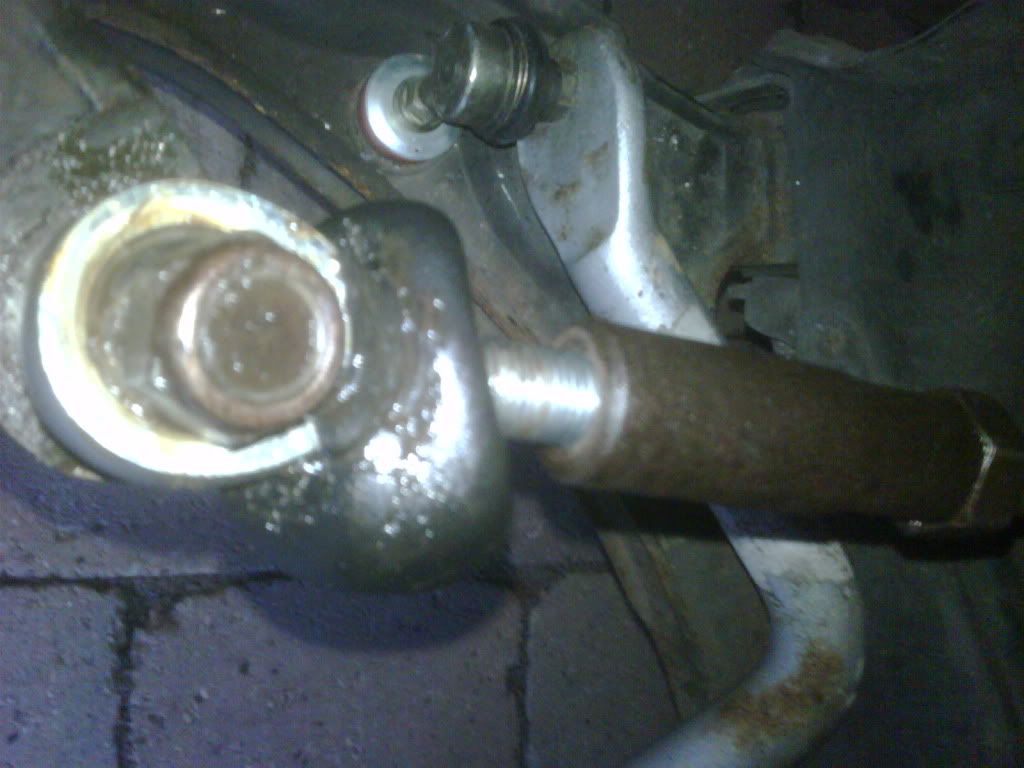 So what do you think?
Have any other of you experience the taper of the pin fitting too far into the hub?
Also, do you think i`ll be ok with my current setup with the top hat washer causing the reduced location face?
Cheers in advance,
ollie