Afternoon all,
Just thought i`d share this experience with you lot, and mabe you could check your intake system if you don`t have access to a wideband sensor.
I`ve done a fair few changes to the intake / fuel system so i wanted to see if my air fuel ratio`s were still ok.
Checked them and found them to be a little lean but also fairly unstable. The plot below shows wide open throttle from ~2300rpm: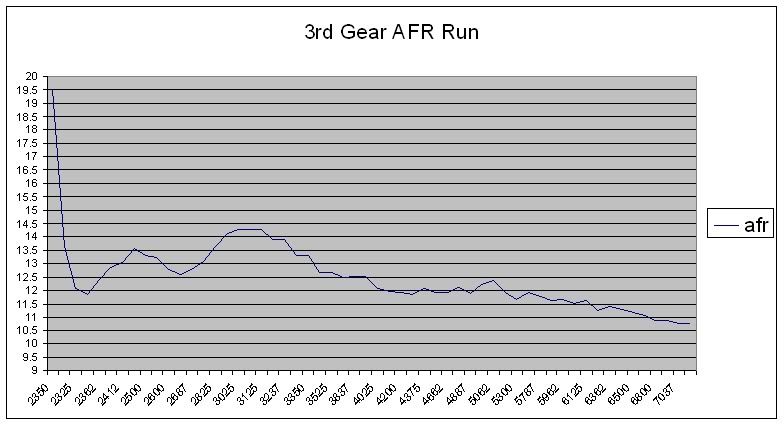 This morning i was going to map out the lean spots but comparing to some older plots i had, i wasn`t happy as it used to run richer when initially mapped.
i`ve had experiences with air filter adaptors not fitting the maf right in the past and causing lean spots in the map.
i checked out the maf filter adaptor on mine and holding up to the light, you could see daylight through the join, albeit a very narrow gap.
I found an old maf on the garage and it had a much better adaptor on it, one that matched up perfectly to the contour of the maf and completely sealed it along with a cheeky bit of instant gasket.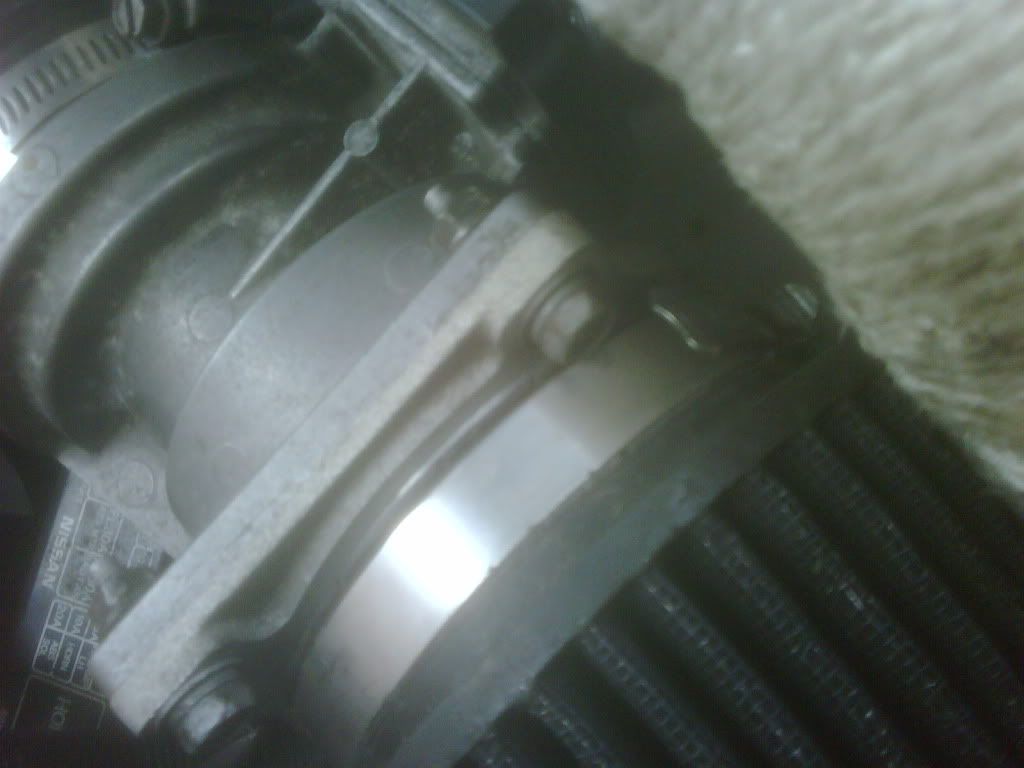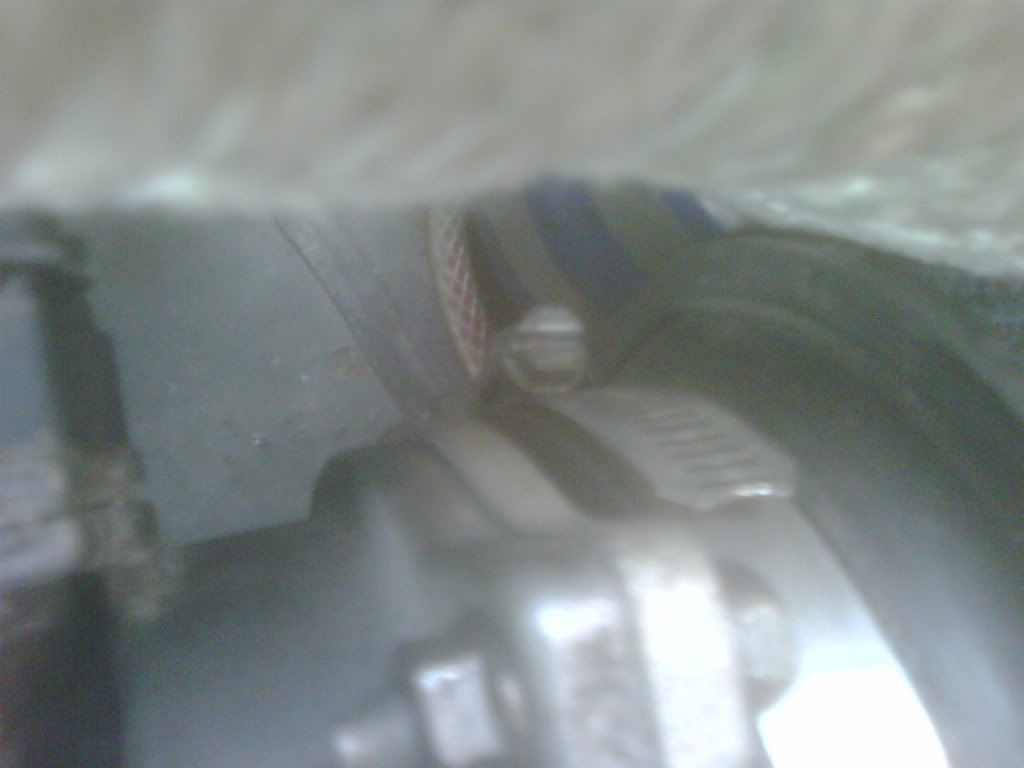 Done a few more logs and the afr is now as stable as it used to be and richens up nicely.
did realise what a big difference a gap less than 0.5mm wide would make, but i must have changed the airflow through the sensor enough for more air to get in than what it thought.
Heres the comparison showing the difference just changing the intake adaptor and fully sealing it made: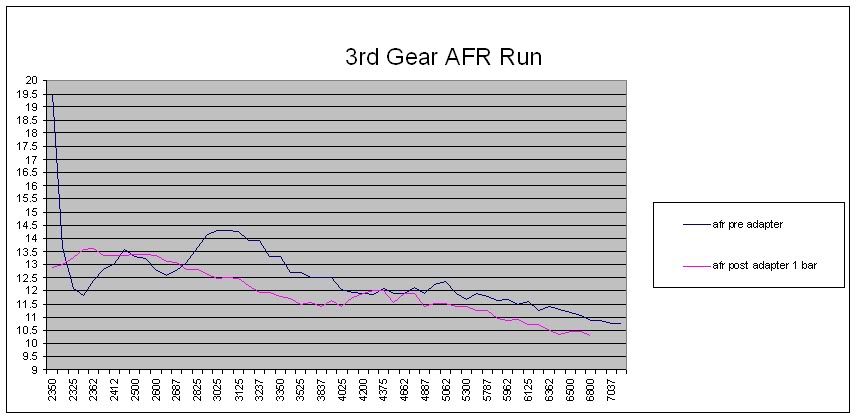 It maybe just worth checking how your adaptor is, as if you don`t have a wideband sensor, and it is not fitting/ sealing correctly then your motor may be runner leaner than you think.
Hope its useful,
cheers,
ollie