So a hose on the rear of the block burst, and caused me to overheat the other day. I was actually stuck in traffic for about 5 mins, before I could pull over and turn off.
Anyways - had the hose replaced, and I'm now getting higher running temps than before. I have an Autometer temp gauge (sender installed on exit flange on block)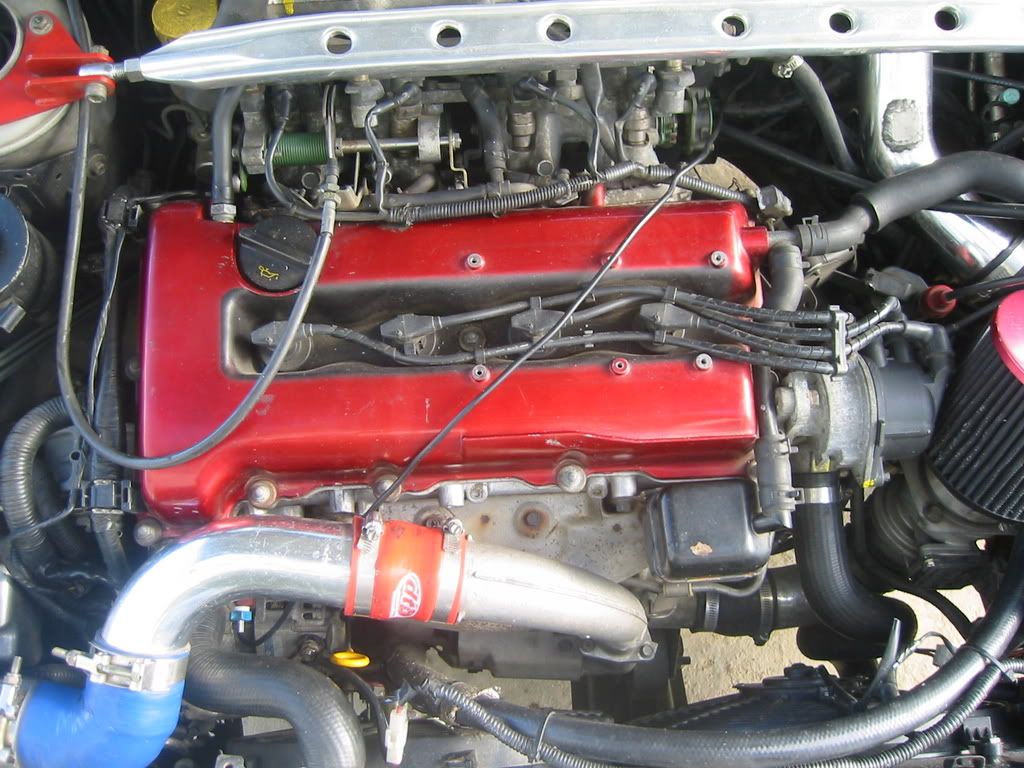 When it overheated, the temp on the gauge got up to almost 240*F (115*C) !!
Prior to the overheating incident, running temps was +/- 180-190*F (82-88*C) with a nismo stat installed, and without a/c on. Glycoshell coolant mix with distilled water. My fans are wired "direct" i.e. they are on all the time.
Since the burst hose was replaced, and coolant topped back off....my running temps were about 200-210*F (93-99*C). I removed the stat. I also took out the rad, and had the cores cleaned out. Re-installed rad, and topped back up with distilled (rain water). So with a clean rad, and no stat - running temps are about the same - 200-210*F. I even tried adding the Redline water wetter to the system (although I'm not sure I have the correct mix ratio
as yet). And my running temps are still up at 200-210*F without a/c. This morning I was out around town, it was raining like hell, so I had to use the a/c. But I was driving real slow (speed bumps, etc) and the temp got as high as 212*F (100*C) but then cooled back to about 205*F (96*C).
I checked my stat is working - I put it in a pot of cold water, and brought it to a boil - and saw it opening nicely as it should.
Also - with the stat out, I can see water flowing through the rad with the filler cap off - so I don't think my water pump is faulty.
Any ideas? Can it be the head-gasket? One test I know about the gasket check is to look for bubbles coming up in the rad with the fill cap off - Once I saw some very small bubbles, but that could have just been some air coming out of the system. It could be that only when the engine gets real hot the spaces expand - but when I try to do the bubble check when it's hot, the damn rad vibrates too much to see anything.
I have driven it a few times, and topped up each time. So by now all the air should be out of the system. The heater lines have been disconnected.
You guys have any ideas?
What's this "leak-down test" I've been reading about?
Also - regarding the notorious "air-lock" : With the thermostat out, all air should just bleed back through the rad with the cap off, right?
I don't think that putting the stat back in would help though. I'd like to get to the bottom of this before I put it back in.
Thanks.